I wrote this article for a hip-hop event held in kuching a few months ago. It was a bit challenging to put certain pieces together (Mostly the Malaysian hip-hop scene) especially under the time constraints and a demanding dateline but it is finished with a few grammatical mistakes here and there i think. Judge for yourself. i give you....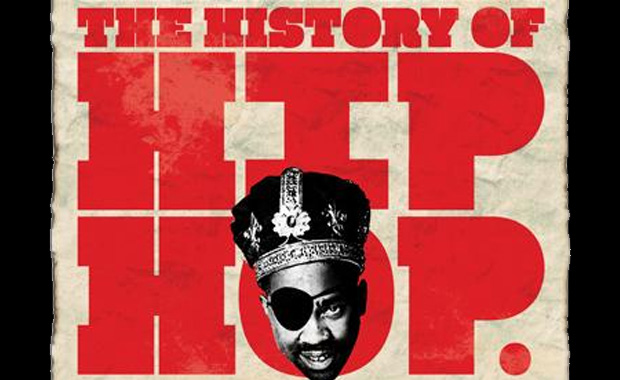 By Norman "Son of Age" Shane
"when I was 18, would you asked me what rap is, I would had what they say now...I am just representing the street, keeping it real, it's all about flows, you know what I am saying? Making money and all of that...but now, rap to me, is what singing is to Celine Dion...you know, I want to be able to be 55, 60 years old, still rapping, we're going out like Frank Sinatra"
Some would believe that the state of hip-hop is in disarray but to most, it's stronger than it ever was before. Hip-Hop has travelled on a long winding road and has risen from the underground to be one of the biggest genres in music history.
HISTORY OF HIP-HOP SO FAR
Hip-Hop roots can be traced back to the 1970s New York- South Bronx to be precise. South Bronx was a notorious borough, marked by the worse unemployment, dereliction and violent crime but that didn't stop a generation from experimenting with turntablism, graffiti, breakdancing and MCing.
The infectious culture quickly spawned a unique style of music based on rapping over samples and later drum-machine patterns.

In 1971, at the edge of the South Bronx inconspicuous housing projects, Hip-Hop's founding father "DJ Kool Herc" first built his sound system.
He took a technique from the discotheques, playing with two turntables and only sampled funk music like James Brown and Miles Davis and avoided disco music.

Even in the early stages of hip-hop, the news of DJ Kool Herc's music started to spread like wildfire across the South Bronx.
Later on, DJ Kool Herc took notice of the crowd's energy at its peak whenever there was a break in the record he was spinning, so he started looping the breaks which he coined as the "merry-go-round". The instrumentals became known as "Break Beats".
This created a new dance move called b-boying, later known as breakdancing.
By the mid-70s, a young notorious gang leader named "Afrika Bambaataa" rebranded his street gang, known at the time as "The Black Spades" to Zulu Nation, a cultural juggernaut in hip-hop's lucrative history.
DJ Kool Herc started doing shout-outs in his breaks, gradually evolving into phrases and schoolyard rhymes. Even employing the first hip-hop group when he got his friends, "Coke LA Rock" and "Clark Kent" to rhyme on the beat. This was the first early signs of rapping coming into play, at the time, it was known as MCing.
Nearing the end of the 70s, a mix-tape found its way to a small indie label in New Jersey, the label's head, Silvia Robinson was impressed by its originality quickly when on search for an emcee, coincidentally ending her quest at a local pizza eatery when she overheard one of the employees rapping to himself.
In 1979, rapper's delight was the first hip-hop commercial hit by the "Sugarhill gang", lead by Big Bank Hank. Although it was a massive commercial success, it was received with scorn by the hip-hop community, calling it soft and the lyrics were plagiarized from a Bronx emcee named "Casanova Fly" even to the extent that the words were not even changed and his name was spelled out in the song.
Planet Rock By Afrika Bambaataa & the soulsonic force released under Tommy Boy Records in 1982 and was the fastest selling 12-inch single ever, establishing a new platform for hip-hop and was the first establish hip-hop album to win crossover pop success and grass-root credibility.
Subsequently, the commercial success of Zulu Nation helped other hip-hop bands like Grandmaster Flash and the Furious Five to release their hit single "the message". The most Notable part of the song was the chorus "Don't push me cause I'm close to the edge, I'm trying not to lose my head" which was different at the time since everything was more party music than anything edgy.
In 1983, Run DMC was the first rap group to be featured on MTV, their claim to fame "King of Rock" video had all the rebelliousness nature of Rock at the time, this form of hip-hop captured the young minds of that generation.
Nearing the end of the 80s, hip-hop would be a regular on the American Music Billboard, and no label that made that more clear than Def Jam Records, signing big names like LL Cool J and Public Enemy.
Public Enemy brought an ideology about black power and African American rights. This was something fresh and was missing in the hip-hop scene. The music was raw and provocative, especially with their on-stage bodyguards in combat fatigues, S1Ws (Security of the First World).
In the late 1980s, the west coast was struggling to make their own sound away from the east coast beats, and one man changed that, Ice-T. Ice T created something more hard-edge in comparison to the east coast scene.
"I think the biggest breakthrough with us, was getting our own identity…I think that's the key to any hip-hop, you have to be about where you're from, you cannot be in the south and rapping about New York" Ice T commented.
Hip-hop also had its fair share of controversy like N.W.A with their gangster-theme album "straight out of Compton" that help paved the way for gangsta rap and Tone Loc's "Wild Things", released in 1989, which was a contrast of the N.W.A, with its pop-glossy rap song about just having fun, chasing girls and parties. Tone Loc's album would eclipse any hip-hop album up to that point.
2 live crew "As nasty as they want to be" was considered one of the most controversial hip-hop albums in the industry especially after the group's publicized court cases. Hip-hop was gradually breaking into the white middle and upper-class demographic.
Cop Killer, a song by Body Count, a fusion punk band with lead vocalist, Ice T, was a direct response to the police brutality that the black community was facing, especially after the unprovoked attack of Rodney King.
In the early 90s, capital records signed MC Hammer to cultivate the very fresh hip-hop market, his album stayed on the US Pop charts for 21 weeks, an unprecedented achievement for hip-hop. Later on, a white rapper by the name of Vanilla Ice also took the stage with his one hit wonder "Ice, Ice, baby".
By 1991, gangsta rap was the highest money making machine in regards to hip-hop's array of genres.
This subgenre spewed one of the most controversial histories in hip-hop, the war between the east coast and the west coast, the war was lead by two unwilling individuals as leaders of each opposing sides, Tupac Shakur for the west coast and Notorious B.I.G for the east coast.
The two have stated in interviews that they were fighting over personal reasons but their fight were escalated to new heights by the media as a East coast Vs West Coast
On 7th September 1996, the war led to the gunning of Tupac Shakur, resulting to his death followed by Biggie Smalls a year later also due to gun violence.
Hip-hop lost two of its biggest stars and all seem to be at a lost but post-gangsta rap saw the rise of other rappers like Eminem, Mase, Ludacris, Nelly and many more. The rest as they would say is history.
WHAT ABOUT MALAYSIA?
When hip-hop was introduced to a wide-eyed audience in the US around the 70s, hip-hop only reach our ears closing to the end of the 80s.

Based on my research, Malaysia's first official hip-hop album was "Pump It Up", released in 1989 by the hip-hop group Krash Kozz, comprising of Najee, Jakeman, DJ Gabriel and Suresh, the lead vocalist.
By 1992, Krash Kozz had a new line-up (Najee, Noramin and Joe Siva) and had release a self-titled four-song EP.

At the very same year around November, Firhad introduced New Jack Swing (NJS) to the Malaysian public which was easily mistaken for Hip-Hop at the time.
Firhad and Siva even had a conversation with the Godfather of NJS, Teddy Riley who apparently coaxed the duo into spreading the good news of NJS.
This spun new acts like 4U2C, KRU, Les Enfant, Nana Nurgaya and Nico who performed at the first-ever Malaysian hip-hop gig, Konsert Rap KL, which took place at the Life Centre in Jalan Sultan Ismail.
One of the most prolific and important groups at the show was D.E.F.X (a seven member group consisting of two emcees, Yogi and MC E.N.A and five backup dancers) which showed the potential of the local hip-hop scene.
By 1994, Krash Kozz broke up, signaling, to an extent, any hope of seeing a local English hip-hop scene, only leaving with the pseudo-hip-hop popish groups like KRU and Nico. However, there was a ray of hope when Poetic Ammunition (PMO) was formed at the end of 1994, with a newly formed label known as Positive Tone. They got music execs excited with their original track, run, with its tight delivery, infectious hooks and wicked beats but it was quickly proven not the case when Poetic Ammunition slowly faded away from public existence.
However that may be, it wasn't enough to deter other Malaysian acts to produce their own hip-hop tracks. Whyness, inspired by hardcore rap released a six-track self-titled demo and Naughtius Maximus were the first hip-hop group to release an authentic hip-hop album, complete with the requisite beats, rhymes and attitude that came along with such albums.
Even Malaysian hip-hop had its own fair share of controversy, when RTM Malaysia banned their songs, two months after the album was released, claiming that it was "too westernized" but naturally, this made the genre more sought out for because controversy sells well and the numbers of hip-hop fans increasing exponentially.
By 1998, a posse of strong-willed emcees known as Poetic Ammo (comprise of Yogi B, Landslyde, C Loco and Point Blanc) released their debut single, "everything changes" which received positive responses and were the leaders of the pack that took what Naughtius Maximus did in their first album but to a higher level.
However, it took almost a year for the album to be noticed.
"We nearly gave up first because sales weren't great. There wasn't an English hip-hop scene then, and not many people in Malaysia knew what the music was all about." Yogi B said.
Around that same year, underground hip-hop gigs got more rampant, spreading across primarily five states- Penang, Ipoh, Kuantan, Johor Bharu and Kuala Lumpur.
As hip-hop expanded its reach to a wider audience especially around the late 90s, Malaysia had a burst of fresh new hip-hop groups like "First Borne Troopz" later known as "Teh Tarik Crew", SickSiderz and ILLustrait where both groups would later converge as "The Rebel Scum", Intergrated Soul, Pac Of Doja, M.O.B (Members Of Blood) and Too Phat.
Too Phat, arguably the biggest hip-hop act in Malaysia's history has been accredited as the leaders of pushing the local hip-hop scene to the international stage. Initially signed under Positive Tone and releasing hits like "Too Phat Baby" from their debut album "whutadilly".
By the release of their album "360 degrees" after "Plan B", Too Phat would have one of their biggest collaborations yet, with Cali's Long Beach legend Warren G. This help place Malaysia in the forefront of music as far as hip-hop is concern.
After the collapse of Positive Tone, Joe Flizzow opened shop to his own record label, Kartel Records, this is where Malique and Joe Flizzow would have their final album together as Too Phat "Rebirth to reality" which was a sensational hit on the local radio.
Kartel would enter into a distribution agreement with Warner Brothers, enabling them to promote their artists to a wider audience.
By that time in the mid 2000s, music shows like Blast Off and Gangstarz help create a new generation of hip-hop, with collectives such as Flow Fam, K-Town Clan and MC Syze.
Malique would move on to make his own independent label, Qamar Records.
Malique's first solo album, OK, with singles such as Mantera Beradu featuring M. Nasir and Kau Yang Punya featuring Najwa was considered a huge success. Both singles were number one on the local charts and stayed there for a very long time. Joe Flizzow's solo career also was a hit with his album President, with also chart topping singles such as Do It Duit and Isabella.
Notable collaborations with Joe Flizzow's album President include lyricist and one of hip-hop's legends, KRS one along with Jin, Thaitanium, Terry Tyle Lee and Hardy Mirza making their appearance in the album
THE CURRENT STATE VS THE VISION FOR THE FUTURE
The thing about hip-hop today is it's smart, it's insightful. The way they can communicate a complex message in a very short space is remarkable.

-Barrack Obama
Hip-hop has come a long way from the Bronx; it has evolved into a multi-million dollar money making machine and has reached out to other cultures other than its own. It was unashamedly raw, untainted; it was urban poetry, hiding no punches, choke full of emotions and attitude.
Sadly like many genres before its time, Hip-Hop was quickly swallowed up by the industry, creating bland platitudes, a uniformity of mindless drones. Of course, there are rappers who are still lyrical in their content and subject matter.
But not to worry kids, hip-hop still live alive and well in the underground scene and with the power of the internet, it's not as hard as it was before for these underground rappers to showcase their talent.
Hip-hop in earlier times was a way for the ghetto to express themselves through the storytelling and realistic poetry normally accompanied by the beat.
"Hip-hop reflects the truth, and the problem is that hip-hop exposes a lot of the negative truth that society tries to conceal. It's a platform where we could offer information, but it's also an escape." Busta Rhymes said.
Nikki Giovanni, a social activist also added that "Hip-hop is a cultural expression - it's embracing."
Hip-hop has reached quite far with its power and influence, even John Kerry; Minnesota's senior senator is an avid admirer of hip-hop.
"I'm fascinated by rap and by hip-hop. I think there's a lot of poetry in it. There's a lot of anger, a lot of social energy in it. And I think you'd better listen to it pretty carefully" he said.
"…it's important." He added.
While there are critics who openly criticize the superficial side of hip-hop with its braggadocios lyrics and sometimes lack of more complex rhythmic melodies.
"
I consider music to be storytelling, melody and rhythm. A lot of hip-hop has broken music down. There are no instruments and no songwriting. So you're left with just storytelling and rhythm. And the storytelling can be so braggadocios, you're just left with rhythm.
" Jack White stated.
"Hip-hop don't have no fresh energy, none at all. Its money driven, everybody tryin' to make that cheque, nobody putting art in their albums anymore." Andre Benjamin of Outkast added.
Of course, the critics do have their point on the matter especially since in the 70s and early 80s,

hip-hop has influenced the black community in America and has reached beyond its borders to the world stage and influence a whole generation of young people from many different cultures and background.
Saul Williams, a well known alternative hip-hop artist has said that "I remember back in the day when Chuck D called hip-hop the 'black people's CNN.' Well now, hip-hop is more like Fox News. It's biased, and highly suspect"
He also added that "The only reason I've been so critical of hip-hop is because I've always been aware of the effect that it has, and the reflection that it gives of the African-American community."
I believe that music is amoral but it can be molded to have negative or positive effects, almost hypnotic in its reach especially to young people. Music triggers a multitude of emotions, music is universal. It is a form of communication.
Hip-hop is a bit limiting, if you're not wearing the uniform then you're not a soldier and if hip-hop was the army, a lot of soldiers are just soldiers of fortune rather than ordinary men fighting for their country and livelihood.
I don't think that hip-hop should be placed under that definition, because it is so much more than just a pop cultural influence in America, it has its hands everywhere, maybe not as prominent as a culture but definitely made heads turn over the past two decades or so.
Hip-hop in the mainstream is very successful, making millions easily and branching out to other merchandising like fashion, clothing lines, perfumes, TV shows and many other money making opportunities.
However, it has somewhat lost its relevance and ideology in some ways. Perhaps hip-hop is dead like what Nas said but I think mainly that's in the mainstream arena.
In the underground scene, on a global scale has made some underground rappers successful without signing to a single major label, rappers like Hopsin or Tech N9ne. This gives hope to those who doesn't want to follow the trendy or "sell out" but perhaps preserve hip-hop in its more formative years.
What I envision for the future of hip-hop at least in Malaysia is that we can differentiate ourselves from the rest of the pack, with our own sound, like how the west coast did initially with the east coast.
Malaysia still suffers from imitators and trend followers; you can always tell what's popular in the charts by listening to some of these rappers and to me, that isn't good enough, while it's true that we do take influence from the people we respect, I don't think taking their whole entire persona is good either.
I would like to see Sarawak has its own style, and I am not talking about playing the sape or rapping in Bahasa Sarawak for the sake to sound different, I mean, something distinctive from the rest. I would like to see hip-hop be formed as our own.
People from outside can easily say "yup, that is the Sarawakian sound".
As of now, there isn't much to go on but I think it's a lesson in progress and the learning curve may a bit arduous but I believe we will get there.
Hit me up on Facebook for any inquiries, questions, corrections, extra information or even your undying love of affection
"Hip-hop is ever changing but you'll always have the pack. And you'll always have those people who are separated from the pack."